Forest of Flowers Peterborough
Your Flower Shop in Peterborough
Looking for Fresh, SAME-DAY Flower Delivery?
Forest of Flowers is a locally owned flower shop located in the heart of the city, offering quality flowers that are fresh, long-lasting, and perfect for every occasion.
Looking for a Peterborough flower delivery service? We're proud to offer SAME-DAY flower delivery to ensure our customers can receive their florals in a timely manner.
Our talented florists in Peterborough create stunning wedding flower packages, with free consultations and on-site quotes to meet the unique vision you have for your special day.
Let Forest of Flowers be a part of your next celebration or special occasion with gorgeous, high quality flowers and floral arrangements. We're happy to be your top choice for flower shops in Peterborough.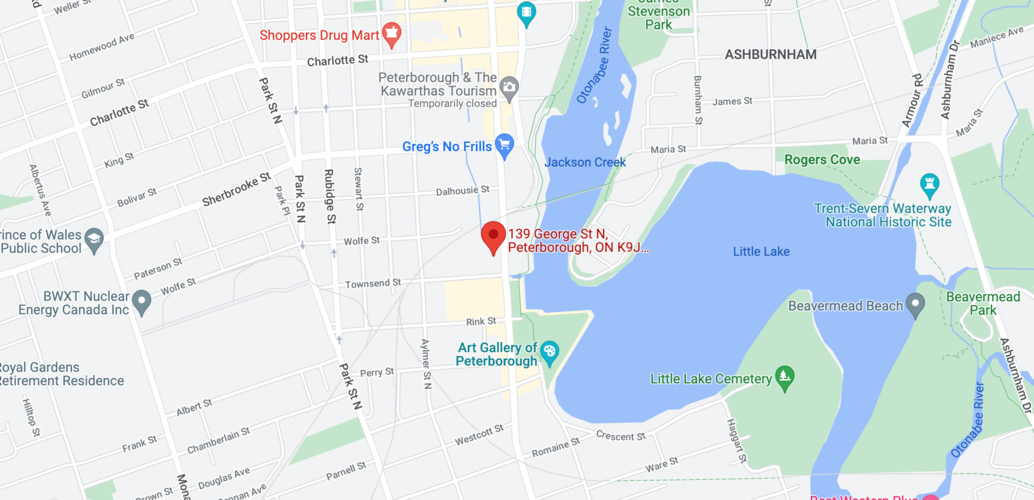 Same-Day Flower Delivery in Peterborough
Forest of Flowers Peterborough offers SAME-DAY hand delivery of fresh, elegant, and affordable floral arrangements & gift baskets. Order from our Peterborough florist today!
Looking for the perfect florals for a special occasion? Forest of Flowers Peterborough offers a wide selection of floral arrangements that are perfect for holiday flowers, graduation flowers, Mother's Day flowers, or any other occasion that you want to celebrate! Forest of Flowers Peterborough has a wide selection of fresh flower arrangements that are designed by our expert Peterborough florists. If you're looking to send flowers in Peterborough, we've got you covered! Shop or pick up in store, or enjoy SAME-DAY delivery options at our Peterborough location.
Our Peterborough flower shop proudly deliver to the following area codes, neighbourhoods and surrounding areas: Ashburnham, Edmison Heights, Braund Port, Hunter's Ridge, Kawartha Heights, University Heights, Crawford's Grove, Auburn Mills, Westview Village, Yankee Bonnet, Westmount, Byersville, Coldsprings, Claraday, Collison Heights, Heritage Park, Nassau, Downers Corners, Downtown, K9H 0A1, K9H 0A2, K9H 0A3, K9H 0A4, K9H 0A5, K9H 0A6, K9H 0A7, K9H 0A8, K9H 0A9, K9H 0B1, K9H 0B2, K9H 0B3, K9H 0B5, K9H 0B6, K9H 0B7.
Contact Us
​​Forest of Flowers (Peterborough)
139 George St. North
Peterborough ON K9J 3G6
Call us now:
+1 (705) 876-6666
Email:
wecare@forestofflowerspeterborough.com
Store Hours:
Monday 9:00 AM - 6:00 PM
Tuesday 9:00 AM - 6:00 PM
Wednesday 9:00 AM - 6:00 PM
Thursday 9:00 AM - 6:00 PM
Friday 9:00 AM - 6:00 PM
Saturday 9:00 AM - 5:00 PM
Sunday 11:00 AM - 3:00 PM
Your Local Peterborough Flower Shop
Forest of Flowers Peterborough offers stunning flowers and floral arrangements at affordable prices. We keep our prices low by saving through wholesale volume discounts and fewer middlemen – keeping prices lower than other florists and passing the savings on to you.
With our flower delivery service, you get the freshest flowers with beautiful arrangements delivered straight to your door in the Peterborough area for fair prices!
Our clients' and community's safety comes first - that's why our Peterborough flower shop has a No Contact Delivery Policy in order to protect everyone's health and safety.
Flowers for Every Occasion
Looking for the perfect floral arrangement for every special occasion. Our Peterborough flower shop offers countless stunning options for Valentine's Day roses, wedding flowers, graduation flowers, Mother's Day flowers, or sympathy floral arrangements. Celebrate any event such as a birthday, a retirement, a new baby, an anniversary or a new romance with flowers delivered straight to your door, or shop in store at our Peterborough flower shop.
Can't decide on a floral arrangement? Check out our Florist's Choice Deal of the Day. Our expert Peterborough florists will design a beautiful floral arrangement in a vase just for you, using stunning, seasonal flowers. If you're looking for fresh flowers to show someone you're thinking of them, know that Forest of Flowers Peterborough is the perfect choice for you.
A Part of the Community
At Forest of Flowers, we believe that our loyal customers are at the heart of our business. That's why we're proud to hear what they have to say about their experiences at our flower shops.
amelia rohit
Sun Jan 15, 2023
Source: Google
They went above and beyond for my needs. I needed a sympathy wreath done last minute and Devi did an amazing job with working within my budget. 11/10 Would definitely recommend!!
Kathleen Arsenault
Thu Dec 29, 2022
Source: Google
I ordered flowers for a family friend in PRHC from Forest of Flowers ptbo. As it turns out there were 2 ladies with the same name in PRHC and the room # given to me was for the other lady, so she rec'd the flowers by mistake - her daughter called the florist to find out and then the daughter called me. She told me the nurses and her mom loved the beautiful flowers so the florist told her to keep them and don't tell her mom it was an error, she was so emotional because her mom only has her and she could not afford flowers 🥺Forest of Flowers, on George Street sent my friend another arrangement no extra cost to me. I've yet to see them but again I'm told they're beautiful! The florist was amazing, kind and understanding...she turned this mix up into such a happy ending ❤️❤️❤️ She deserves all the business she can get...she definitely has my recommendation!
Annemarie Miller
Tue Dec 13, 2022
Source: Google
Amazing service and beautiful arrangements. So pleased with my order. Will be making this my preferred store